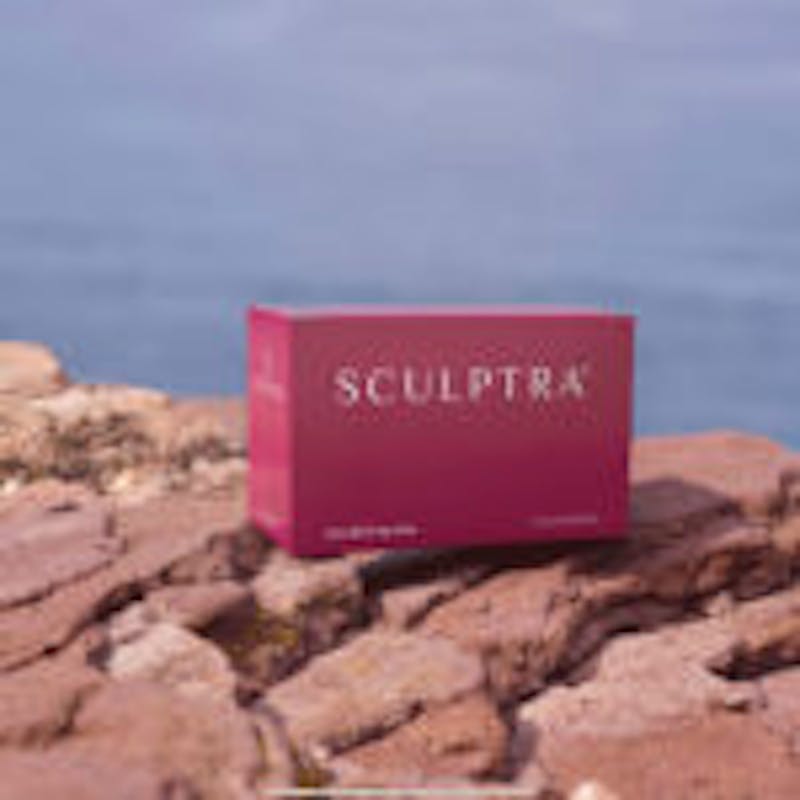 WE HEAR SO MUCH ABOUT COLLAGEN – BUT WHAT IS IT, EXACTLY?
More than just a skincare "buzzword," collagen is a strong, flexible fibrous type of protein that is found throughout our bodies, including our bones, muscles, tendons and in the middle or dermis layer of the skin. Under a microscope, collagen looks like bands of rope bound together or stacked logs. It acts as skin's support structure or scaffolding that helps maintain skin's shape. In fact, 70% of our skin is composed of collagen.
WHY IS COLLAGEN SO IMPORTANT FOR YOUTHFUL LOOKING SKIN?
As we age, our body's collagen production decreases. The cells in our body that produce collagen, called fibroblasts, are no longer able to produce it as efficiently as they once did, and existing collagen becomes fragmented, bent and frayed. Age-related collagen loss weakens the skin's inner structure, reducing its ability to maintain elasticity and moisture. Gradually, skin loses its youthful bounce, leading to lines, wrinkles, and folds, as well as a loss of skin volume and support. Think of collagen like springs in a mattress. Over time, the springs weaken and the mattress on top starts to sag and crease. Similar changes in our skin happen as a result of both natural aging and extrinsic aging factors such as the sun.
WHEN DO WE START TO LOSE COLLAGEN AND HOW MUCH?
Collagen loss is a normal part of aging and happens to everyone. In fact, we lose about one percent of collagen per year after the age of 18. And by age 50, we can lose up to 30 percent of our collagen. Just how much collagen you lose and when varies from person to person. Facial aging actually starts in our 20s, when skin firmness begins to decrease as a result of both internal factors like genetics and natural aging, and external/lifestyle factors such as sun exposure, smoking, stress, and pollution.
THE GOOD NEWS: IT'S POSSIBLE TO REPLACE LOST COLLAGEN AND IMPROVE AGING SKIN!
Sculptra works subtly and gradually over time within the skin, correcting shallow to deep facial wrinkles and folds such as smile lines for a more youthful-looking appearance. Unlike traditional hyaluronic acid (HA) fillers such as Restylane and Juvederm, which work immediately upon injection to fill in lines, wrinkles and folds, Sculptra is made from Poly-L-lactic acid (PLLA), which helps stimulate your skin's own natural collagen production over time, helping to reinforce skin's inner structure and increase facial volume that has been lost to aging. Poly-L-latic acid (PLLA) is a biodegradable substance that has been proven safe and has been used in medical products, including dissolvable sutures, for more than 30 years. The typical treatment regimen for Sculptra consists of three injection sessions over four to five months. Results appear gradually over a period of a few months, and are long-lasting, more than two years. In contrast, HA fillers last until the HA is absorbed by the body and excreted (typically 6 to 12 months after injection). 94% of patients in the clinical trials agreed that the treatment results look natural at 2 years after their last treatment. Side effects of Sculptra® Aesthetic treatment are generally temporary, mild to moderate in severity, and similar to those seen with HA fillers and may include injection site swelling, tenderness, redness, pain, bruising, bleeding, itching and lumps.
LIFESTYLE CHOICES TO SLOW COLLAGEN LOSS
Minimize Sun Exposure and Wear a Daily Facial Sunscreen: Loss of collagen can also happen as a result of exposure to the sun's ultraviolet (UV) radiation. In fact, studies show there can be a significant loss of collagen in chronically sun damaged skin, so it's important to reduce sun exposure and wear sunscreen whenever you're in the sun. Quit Smoking: Smoking is related to premature aging of the skin. One reason why is that cigarette smoke impairs your skin's production of collagen and can trigger the destruction of existing collagen in the skin. Cut Back On Sugar: There is scientific evidence on the role of diet in skin aging, particularly when it comes to sugar and its effects on collagen. When we eat sugary foods, sugar molecules attach to collagen fibers in the skin and break them down through a process called glycation, ultimately leading to a loss of collagen's strength and flexibility, which is also known as "sugar sag.